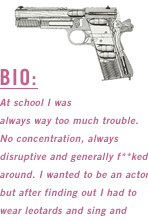 Emil Nava
is a video director based in the US and UK and is part of the London Alley, Production Company
He is often known to be directing videos for Calvin Harris and the recent videos for Ellie Goulding.
Work with Ellie Goulding
Edit
04:13

Ellie Goulding - Still Falling For You

04:05

Ellie Goulding - On My Mind
03:46

Calvin Harris - Outside ft. Ellie Goulding

03:47

Calvin Harris - I Need Your Love ft. Ellie Goulding
US MANAGER
Edit
JEFF SILVER
Edit
Fourth Floor Productions
855 West Knoll, Los Angeles, CA 90069
jeff@4thfloorprods.com
O: (424) 279-9301
C: (516) 457-0599
UK FILM AGENT
Edit
MARNIE PODOS
Edit
United Agents
12-26 Lexington Street, London W1F 0LE
mpodos@unitedagents.co.uk
C: +44 (0)20 3214 0951
US MUSIC VIDEO REP
Edit
TOMMY LABUDA
Edit
Los Angeles
tommylabuda@me.com
C: 323 848 8425
UK MUSIC VIDEO REP
Edit
OB MANAGEMENT
Edit
2nd Floor, 20 Denmark Street, London WC2H 8NA
info@obmanagement.co.uk
O. +44(2) 7836 6534
Ad blocker interference detected!
Wikia is a free-to-use site that makes money from advertising. We have a modified experience for viewers using ad blockers

Wikia is not accessible if you've made further modifications. Remove the custom ad blocker rule(s) and the page will load as expected.