❮ Back to Gallery 2016 2015 2014 2013 2012 2011 2010 2009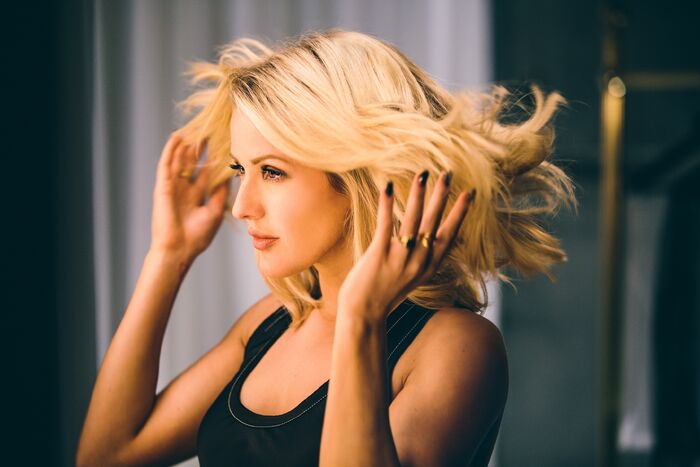 Pantene
is a brand of hair care products owned by Procter & Gamble. The product line was first introduced in Europe in 1945 by Hoffmann-La Roche of Switzerland, which branded the name based on panthenol as a shampoo ingredient. It was purchased by Procter & Gamble (P&G) in 1985 in order for P&G to compete in the "beauty product" market rather than only functional products.
Ellie Goulding
Edit
On the 22nd of March, 2016, Ellie Goulding reveals her partnership with Pantene PRO-V to launch their new "Strong is Beautiful" campaign.
"
Ellie Goulding embodies "Strong is Beautiful" perfectly; she's strong, confident and successful in whatever she challenges herself to do – whether it's hitting it hard in the gym, playing to a packed stadium or becoming a beauty icon on her own terms.

"When I'm feeling strong I can do whatever I set my mind to. When my hair is strong I can do anything I want to it without worrying about the damage", says Ellie. "I put my hair through a lot of heat styling and colouring, especially when I'm touring. Up until now, I only used salon brands, but now I've discovered PANTENE PRO-V there's no going back. PANTENE PRO-V is my ultimate hair saviour as it keeps my hair strong and at its most beautiful," says Ellie.

Ben Cooke, PANTENE PRO-V's expert stylist ambassador recommended Ellie's regimen of hydrating and nourishing PANTENE PRO-V Repair & Protect Shampoo and Conditioner, inter-changed with PANTENE PRO-V Volume & Body, to keep Ellie's hair looking strong and beautiful.[1]

"

—Pantene Pro-V
PanteneXEllie (#StrongIsBeautiful) March, 2016
Edit
Behind the Scenes
Edit
Promotional video
Edit
References
Edit
Ad blocker interference detected!
Wikia is a free-to-use site that makes money from advertising. We have a modified experience for viewers using ad blockers

Wikia is not accessible if you've made further modifications. Remove the custom ad blocker rule(s) and the page will load as expected.